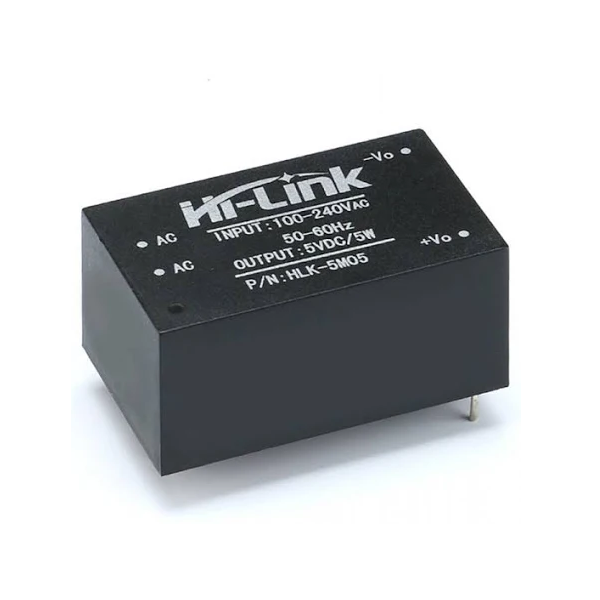 HiLink-5M05 AC-DC Power Module 220V to 5V
₹625.00
Specifications:
voltage input: 90 ~ 220V AC
Low ripple and low noise
High efficiency, high power density
Low power consumption, environmental protection, no-load loss <0.1W
Operation Temperature: -20 — +60°C
Store Temperature: -40 — +80°C
Rated input voltage: 100-240VAc
Maximum input voltage: <270VAc
Maximum input current: <0.2A
Input current surge: <10A
Load rated output voltage: +5±0.1
Shell maximum surface temperature does not exceed 60°C
Description
Hi-Link AC-DC Power Module HiLink-PM05 220V to 5V SMPS Step-Down Module With PCB mounted. plastic enclosed isolated switching step-down power supply module. It can supply 5V DC from 120V AC – 220V AC.