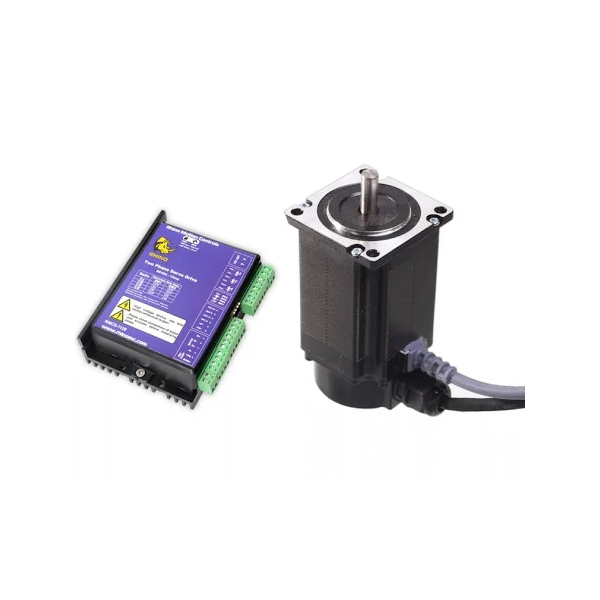 NEMA23 SERVO MOTOR 22KGCM W/T 200W DRIVE MODBUS RS-485 STEP/DIR
₹8,496.00
Motor Features
Holding Torque: 22.4KG-cm

200W AC servo performance with FOC AC drive RMCS-1120
Motor Specifications
Step Angle : 1.8 Degree, 50 pole

Configuration: 4 wire bipolar stepper motor, 2-phase AC

Rated Voltage: 3.2V

Phase current: 4Amp

Resistance/phase: 0.35ohm

Inductance/Phase: 1

.8

mH
Rotor inertia: 480gcm2

Encoder Resolution(CPR) = 1000

Insulation Class: Class B

Length (L): 102mm

Shaft Dia : 8mm

Shaft Length : 20mm

Shipping Weight: 1340grams
---
AC Servo Drive Specifications:
Supply Voltage: 12 to 50V

Max Current per phase: 7A

Ambient Temperature : 0-70°C

Holding Torque Range: 5-70Kg.cm

Motor Frames: NEMA 23,34

Encoder Lines: 500-2500
Description
This combo is ideal for CNC machines, diamond machines, laser machines. Standard NEMA23 frame size with 22.4Kgcm holding torque.  Rated for 200W AC servo applications up to 2000RPM.It is operated through a Modbus Master Devices like Arduino, PLC and HMI.