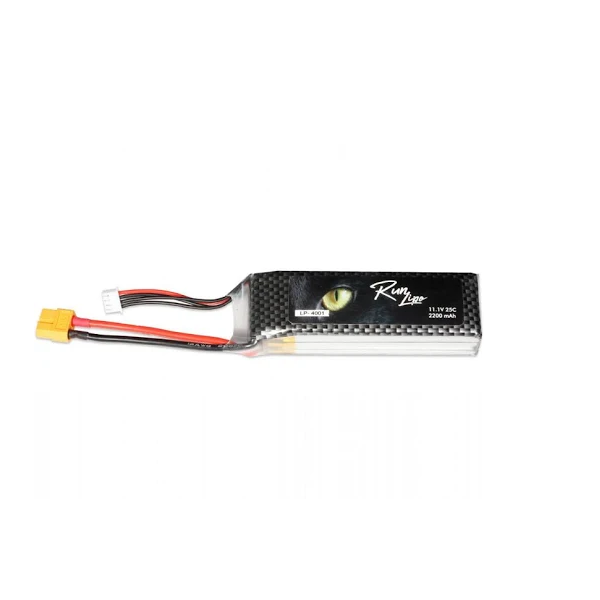 RUN LITHIUM POLYMER (LIPO) RECHARGEABLE BATTERY 11.1V 2200MAH 25C
₹1,138.00
Features:
Very Small in size and weight compared to Ni-Cd, Ni-MH and Lead Acid Batteries
Full Charge in 180 minutes with special charger
3X Li-Po 3.7V 2200mAh cells (3S1P)
Low maintenance
190Grams Weight
Dimensions: 10.8cm*2.4cm*2.3cm
Discharge Current: 25*2200maH = 55Amp
Max Charging Current: 1A​
Description
The RUN Lithium-Polymer (Li-Po) Battery for robotic applications. It can give great instantaneous discharge current upto 55A. Very light weight and small size compared to Ni-Cd, Ni-MH and Lead acid batteries. Very long life without loosing charging capacity. Weights just 190 gm.