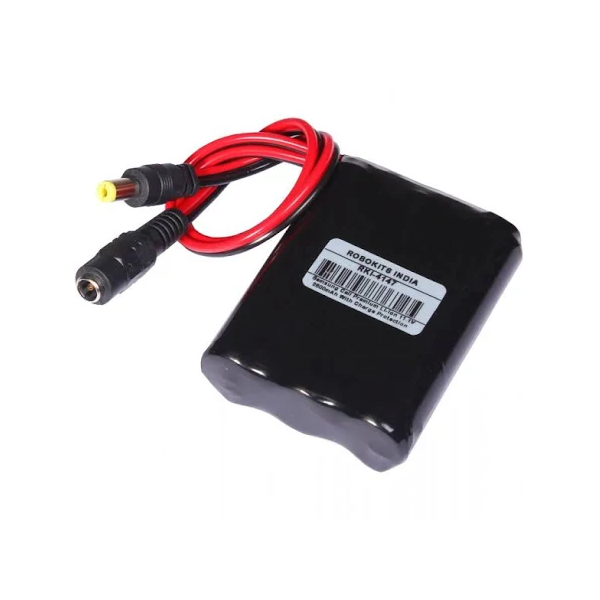 Samsung Cell Premium Li-Ion 11.1V 2600mAh With Charge Protection
₹1,021.00
Samsung cell Specifications:
Standard discharge capacity : 2600mAh
Nominal voltage : 3.63 V
Maximum charge voltage : 4.20 V
Standard charge current : CCCV, 1.3A, 4.20V, 20mA or 3hr cut-off
Rapid charge : CCCV, 2.6A, 4.20V, 2.5hr cut-off
Charging time Standard charge : 180min (@ RT) Rapid charge : 150min (@ RT)
Max. continuous discharge : 5.2A (@ RT)
Discharge cut-off voltage : 2.75V (End of discharge)
Cell weight : 45.0g max
Height : Max. 65.00 mm
Diameter : Max. 18.4 mm
Operating temperature (Cell Surface temperature):-Charge : 0 to 45℃, Discharge: -10 to 60℃
Description
Samsung Cell Premium Li-Ion 11.1V 2600mAh With Charge Protection is a category best battery pack with inbuilt charge protection. The samsung cell premium batteries are made using original Samsung cells ICR18650-26J of 3.7V , 2600 mah, and maximum 2C discharge capacity. These battery packs are coupled with highly reliable Protection Cicuit Module which prevents the battery from overcharging and overdischarging. This is a fit and forget battery pack and suitbale for long life and high recharge cycles uptill approx 1000 charges.
Battery pack Specifications:
Nominal voltage: 11.1V
3 X Li-ion 3.7V 2600mAh cells (3S1P)
Nominal Capacity: 2600mAh
Charging current: 1.30A
Maximum charging current: 2.60A
Discharging current: 0.52A
Max. discharging current: 5.20A​
Maximum size: 68 x 55 x 20mm